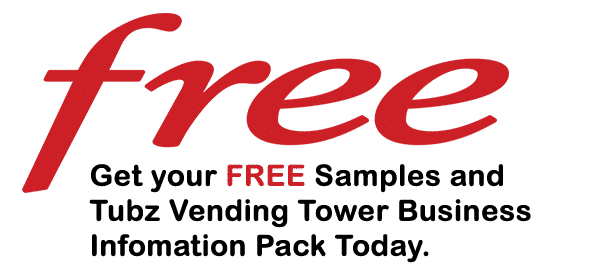 "We use your personal information to provide the services you're requested (i.e. process your order). We may also use the information for auditing research and analysis to operate and improve out technologies and services. We will not pass your details on to any third parties"
Why Choose Vending?
Vending is an excellent business to go into. It is very versatile whether full or part time, it's a cash rich business with no bad debts, no staffing problems, and very little storage area needed.
Unlike a traditional business you are not saddled with a fixed location which could go down in popularity, if a site doesn't perform you can easily move to another more profitable site (also of course no business rates) also your vending towers operate 24 hours a day, 365 days a year. When you are at home or on holiday, even if you are unwell, what other business can offer that!
What is a Franchise and it's Attractions?
More and more people are attracted to franchises because it is less risky than setting up in business alone.
In return for an initial investment franchisees get help from the parent business, the franchisor, with setting up, help in running the business and buying into a winning formula
Why Tubz Brands is the ONLY ONE to choose?
Tubz Brands is the largest and most successful Vending Tower and Product manufacturer in the Country.
Tubz Brands is the original company that sourced products for the UK and Ireland, all the others followed suit, but Tubz continue to be the number one vending tower brand in the UK.
It is the clear concept that works (look in any supermarket at their premium sweet and nut ranges they all have a window or are in clear packaging) people like to see what they are getting and this has been proven time and time again, with our clear Tubz You get more choice of product and more product in each Tubz.
It is easy for the unsuspected person who has not been in vending before to be fooled by false claims and figures. Before you look any further ask questions and ask for evidence.
We have over 40 different products at present. These include a major coup for a first, three new Worldwide Massive Appeal Products Rowntree's, Nestlé ROLO® Mini chocolate confectioner & Skittles. Now available in Tubz, which are always at the forefront.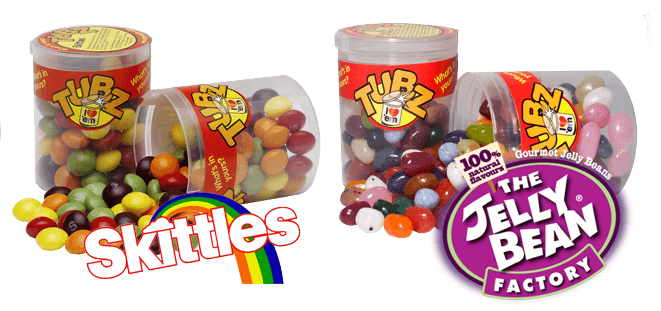 Products
When you join Tubz Brands you are joining a winning formula. That over 200 licensed operators have enjoyed, with our unrivalled business bundles that start from £2995 plus VAT. We can tailor make our bundles to suit every individual. Whether full or part time and you can choose what you would like. From our famous Tubz Towers to our Pringles Towers or Drinks Towers. No one else offers such a choice. We even have a NEW TOY RANGE.
Look at our Business Bundles
• No experience necessary (we give you all the training included)
• Cash income from day one
• We set up everything for you
• No selling or cold calling
• No bad debtors
• Can be operated from home
• Finance available (STS)
• With the credit crunch biting is an ideal way to earn a good income
• No management fees, yearly license fees or hidden extras
• No restrictive territories to stifle your expansion and having to buy additional areas.
When you join Tubz Brands you will know you are joining the Biggest and Best Company. In the Tower Vending Business, with exclusive reliable Tubz Towers, Pringles Towers and Toys Towers, including many major brands like Rowntree's, Nestle and many more you will be a success from day one with our in-depth training, corporate backing, next day deliveries, on line shop, video training and engineer help line all free to our licensed operators you will have the best possible start and we will be with you all the way.
Remember it is our interest to make sure you are successful! What's more we do NOT offer other services like own brand labelling or sell our products to wholesalers because it would water down the excellent service we offer to our licensed operators and restrict our full site protection scheme.
For a friendly no obligation chat, please contact our customer care team on the number below.
0845 601 9001