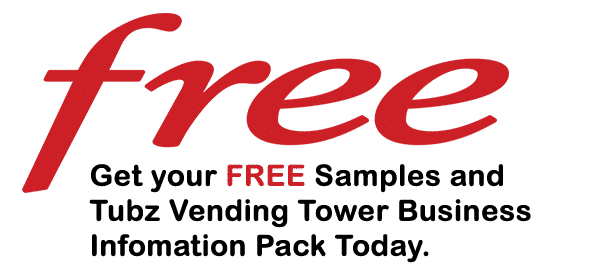 "We use your personal information to provide the services you're requested (i.e. process your order). We may also use the information for auditing research and analysis to operate and improve out technologies and services. We will not pass your details on to any third parties"
Existing Vendors
Tubz Brands have been trading for more then 11 years now! For the last 3 years we have been driving our TUBZ and Pringles campaign throughout the UK .Our Tubz products are out selling our competitors by at least 30% and in some cases as much as 150%.This is due to our unique clear container allowing our customers to clearly see our products.
We specialize in helping existing vending businesses increase sales within their UK sites as well as helping them expand into new vending markets with our fantastic range of unique products and services. Including major household names: Galaxy, Nestlé, Mars and Rowntree's.
For the majority of existing vending companies this is the perfect solution to dovetail into your existing business and comprehensively boost your revenues in an easy format of which has proved to be extremely successful and provding additional income.
Here at Tubz Brands
Here at Tubz Brands we have several options that we feel will benefit all parties. Firstly we have had great success in siting our Vending Towers and products to go into your existing sites. It's a simple procedure as you are probably visiting your clients regularly and have built up a good working relationship. Tubz Brands towers are free standing require no electricity and do not need to be drilled or fixed to walls! It literally takes 10 minutes to restock, clean and take the monies out of the tower, very simple indeed. Many vending companies find this an ideal solution as the towers can be sited pretty much anywhere.
Another favoured option by vending companies is to take advantage of our subsidized site finding solutions via our marketing team.
Tubz Brands have spent a lot of monies over the years acquiring data for high profile corporate sites, with our strict 15 point initial check list and various call back checks, and sound recordings we have the capacity to find of hundreds of locations a month for our licensees. Once installed the Tubz Telesales marketing team will have 'opened the door' to these new locations with our Vending Towers which also enables you to get your vending machines in as well! Many vending companies find this an ideal solution as our marketing team with our unique vending towers and products can gain access to literally limitless sites that other companies simply can't get into.
This is a fantastic way of generating a good revenue for just a few hours per week with the added bonus of possibly getting your own vending machines into the site. As well as the site needing to pass our initial criteria check to be deemed acceptable we also offer a maximum 20% commission to the site. This ensures your profit margins stay as high as possible whilst giving the site a fare percentage to ensure longevity.
Being an existing vendor you will know the benefits of having the sites clustered together keeping costs down and making your vending life as hassle free as possible. With our Vending Towers we can site them in many different locations that other vending companies cannot access. This means we can cluster your site saturating an area much more effectively.
You will have the choice
You will have the choice of either buying our towers and stock individually via our wholesale price list purchasing as little or much as you feel comfortable with or you can take advantage of our discounted business bundles starting from 10 – 100.There are no right or wrong choice, you decide what suits your business or budget best!
Also if you agree to only buy stock from Tubz Brands you would then become part of our Corporate Network enabling us to pass over corporate sites in your area free of charge.
Now that Tubz Brands are the leading snack vending tower manufacture in the UK their couldn't be a better time to come on board and start generating an easy cash income with great profit margins in a simple format helping you to expand your business.
Please see our award winning Business Bundles by selecting from the option on the right for more information.