Tubz Sanitiser bracket & 100ml bottle Set
£24.95
[ANTIBACDISPENSER]
1 x Stainless Steel bracket and 1 x 100ml bottle of Sanitizing solution with spray top to fit any tower design including Pringles and Toy towers. (over 500 sprays between refills)!
Item supplied in flat pack format. Requires some assembly. (See pictures)
See install guide at: https://www.tubzbrands.co.uk/tubz-support/
Description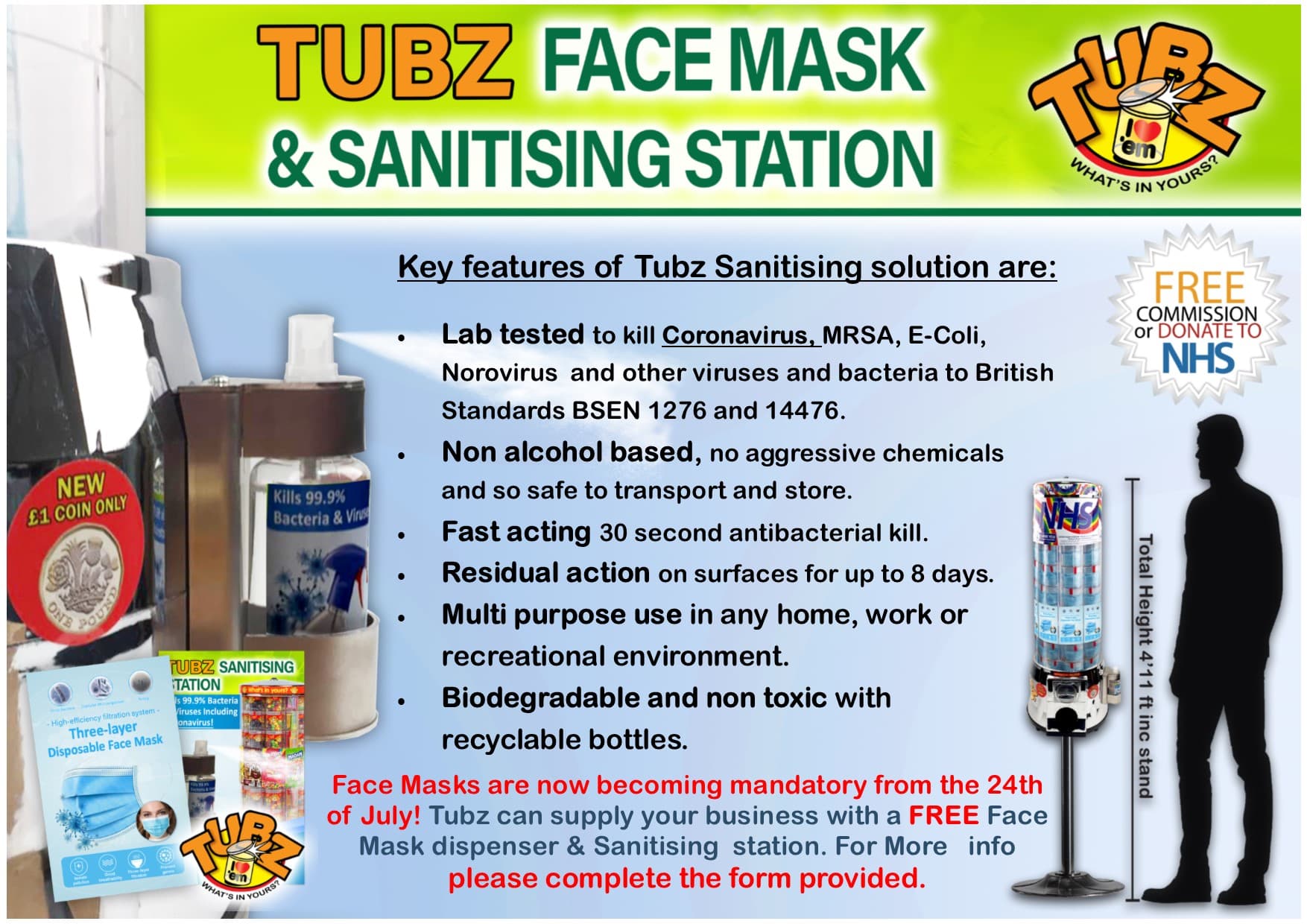 error:
Content is protected !!