Pringles Commercial Tower
£195.95
[REDPRINGLESTOWER]
Pringles Pots Vending Tower. Commercial Grade Coin Mechanism and cash locking systems.
7 x 7 (49) Pringles 40g Capacity (Does not include product stickers or stock). Includes 2 years Back to base Warranted.
The Pringles Tower is an attractive red or black coloured vending machine suitable for vending 40g cans of Pringles chips and now a selection of branded packet products in our Maxi Tubz range!
Whether you are at a bar, pub, hotel, bowling alley or even at your office:simply twist and choose the delicious can of your choice!
Description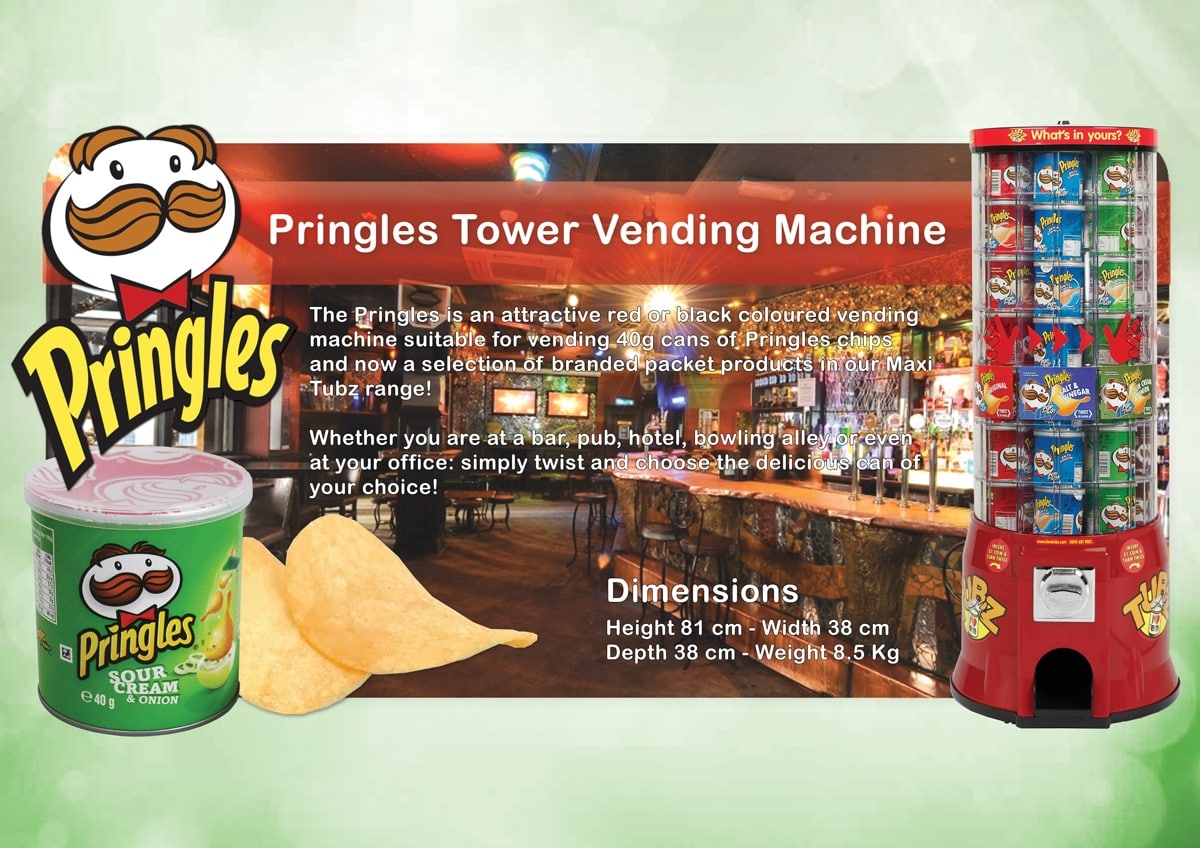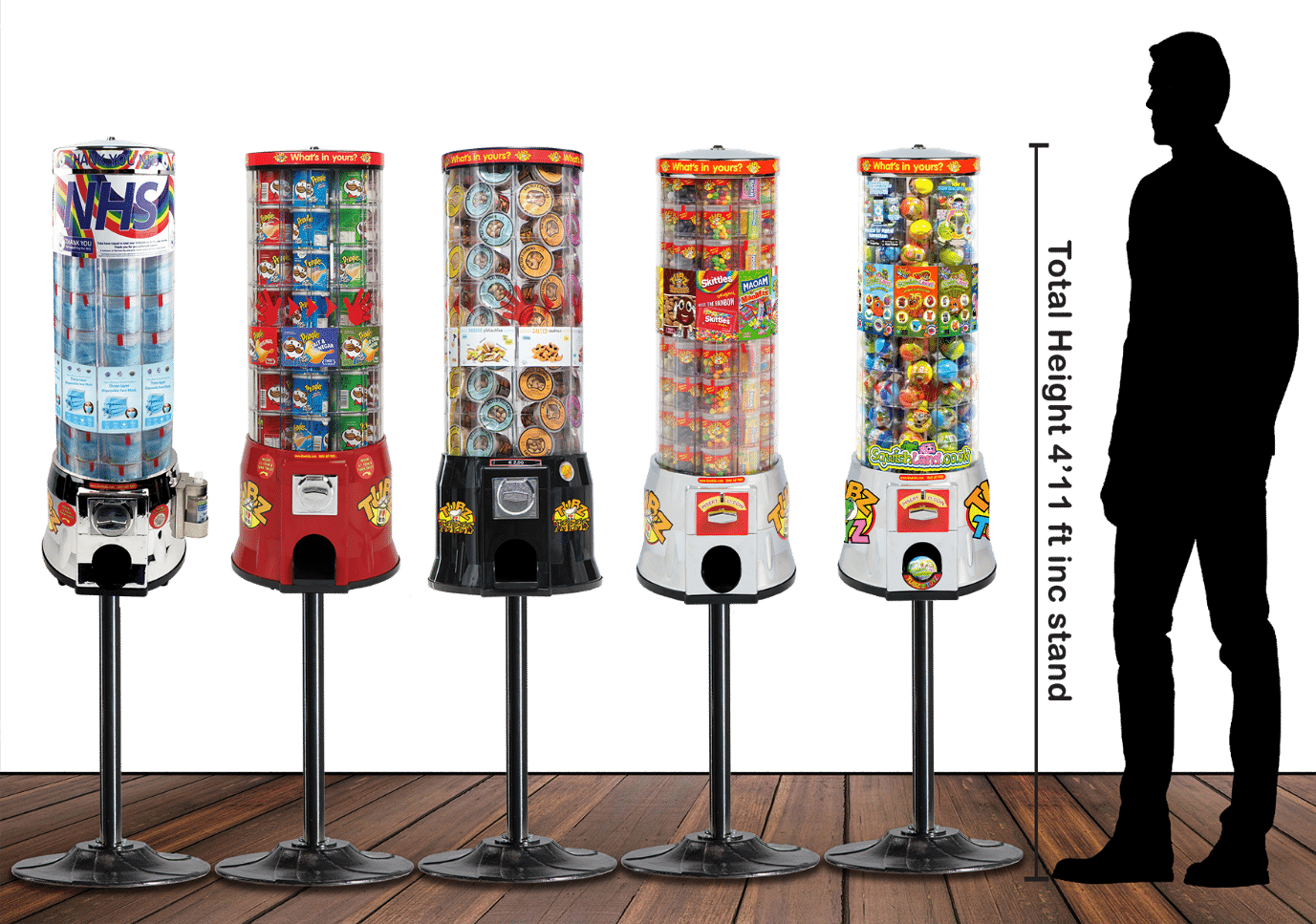 error:
Content is protected !!